---
INSIDE THE HUDDLE: november 2020
---
Welcome to the 15th edition of Inside the Huddle!

As a valued Sooner Club member, please enjoy an exclusive look inside OU Athletics.

In this edition…

- Watch an update on OU Athletics from Vice President for Intercollegiate Athletics Programs Joe Castiglione

- Enjoy this week of special discounts and offers exclusive to Sooner Club members

- Watch an interview with OU football captains Pat Fields and Creed Humphrey

- Mark your calendars for 2021 National Signing Day

- Check out our End of Year Giving Guide

- Listen to the recent episode of Varsity O's Sooners For Life Podcast

- Celebrate OU earning its highest student-athlete Graduation Success Rate in school history

- Learn more about the expansion of the Inspiring Champions Fund (ICF)

- Renew your 2021 Sooner Club membership today

- Download Coach Riley's Five Keys to Success

- Watch OU Basketball's Virtual Tip-Off Season Preview
| | | |
| --- | --- | --- |
| | | |
| | Welcome to first edition of our Signature Series with Vice President for Intercollegiate Athletics Programs Joe Castiglione! Hear from Joe as he gives a stakeholder update on OU Athletics. | |
| | | |
| --- | --- | --- |
| | | |
| | To show our appreciation for all that you do for our Sooners, please enjoy this week of special discounts and offers exclusive to Sooner Club members brought to you by some outstanding Sooner Club partners. Click below to redeem your coupons and enter in our Thank You Week raffle for a chance to win a Sooner Club prize pack! | |
| | | |
| --- | --- | --- |
| | | |
| | Watch a one-on-one interview with OU football captains Pat Fields and Creed Humphrey as they discuss their leadership roles and recap the past six months during these unprecedented times. | |

| | | |
| --- | --- | --- |
| | | |
| | As we approach the holiday season, there's no better feeling than making a gift that changes someone's life. Learn more about ways you can make a tax deductible gift towards an area you or your loved ones are most passionate about. | |

| | | |
| --- | --- | --- |
| | | |
| | Varsity O presents the Sooners For Life Podcast, a podcast focused on celebrating the careers of Sooner greats and highlighting their insider knowledge on the program and the opponent. Listen to the most recent episodes from football standout Ryan Broyles! | |
| | | |
| --- | --- | --- |
| | | |
| | The University of Oklahoma earned its highest student-athlete Graduation Success Rate in school history at 86%. Click below to learn more about the Sooners' significant improvement in the last 10 years and ways you help contribute to their academic success. | |
Recruit. Excel. Inspire.

The Sooner Club is excited to announce the expansion of support for the Inspiring Champions Fund (ICF). Recruiting and letterwinner support have been added to provide the financial backing our coaches need to have success on the recruiting trail. Click below to learn more about the expansion.
| | | |
| --- | --- | --- |
| | | |
| | 2021 Sooner Club Renewals are available now via your online account manager or the link below. | |
One of the brightest minds in college football shares the keys he has used to guide teams to success.

Download Coach Riley's Five Keys to Success below!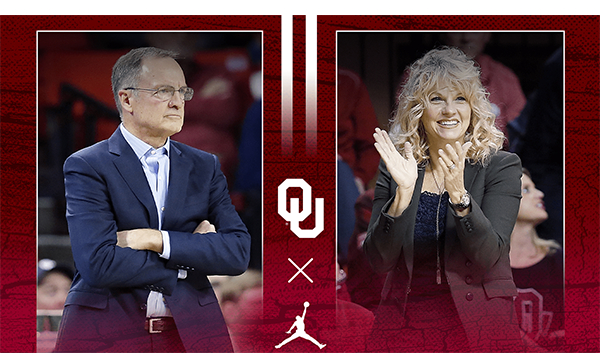 Last Thursday, Sooner Club members were invited to Oklahoma Basketball's Virtual Tip-Off Season Preview featuring head coaches Lon Kruger and Sherri Coale along with special guests Courtney Paris and Cade Davis for an exclusive inside look at the upcoming basketball season. Watch the virtual event below!

Access Code: TIPOFF2020