---
Inside the huddle: august 2020
---
Welcome to the 12th edition of Inside the Huddle!

As a valued Sooner Club member, please enjoy an exclusive look inside OU Athletics.

In this edition…

- Learn more about the impact of the Sooner Relief Fund

- Mark your calendars for a virtual storytime with Toby Rowland

- Get prepared for the upcoming 2020 football season

- Read this month's Champions' Column featuring wrestling letterwinner, Dawaylon Barnes

- Save the date for OU's Women of Excellence virtual event

- See Inside the Huddle's year in review
| | | |
| --- | --- | --- |
| | | |
| | The Sooner Relief Fund was established to focus on continuing the championship standard of developing our student-athletes and providing a world-class experience. In order to provide a safe atmosphere for our student-athletes, we have significantly increased our investment above and beyond the normal investment in championship resources. Click below to learn more about the impact of giving a gift to the Sooner Relief Fund. | |
STORYTIME WITH TOBY ROWLAND


Please join us for storytime with a special reading featuring Toby Rowland as he reads his #1 best-selling book in America about horses & football, Unhitch the Wagon - The Story of Boomer and Sooner! Click below to sign up now.

WHEN: Wednesday, Sept. 9 | 7:30 PM

This event will be limited to the first 300 registrants

*Purchase online or in stores at Balfour of Norman, Barnes and Noble, Cinnamon Bears Boutique, OU Jimmie Austin Golf Shop, Occasions Paper, Rally House and Tin Lizzie's.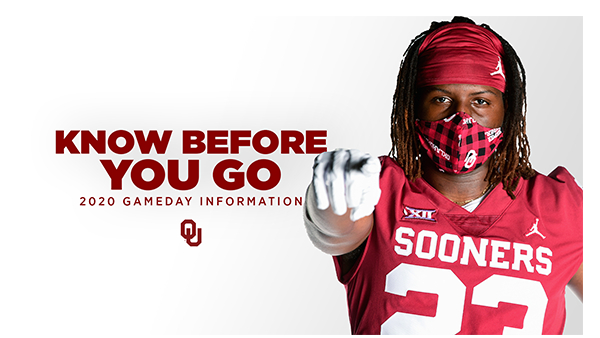 | | | |
| --- | --- | --- |
| | | |
| | The University of Oklahoma and the OU Athletics department are excited to welcome fans back to Gaylord Family - Oklahoma Memorial Stadium for the 2020 football season! It is our top priority to provide you the best gameday experience in the safest environment possible. Below you can find information on ways we are preparing for you to be back with us at the Palace on the Prairie. | |
| | | |
| --- | --- | --- |
| | | |
| | Learn more about OU letterwinner Dawaylon Barnes' journey through wrestling at OU, graduating with a bachelor's degree in mechanical engineering and being a Sooners For Life scholarship recipient. | |
The University of Oklahoma Women's Philanthropy Network and OU Athletics are excited to introduce the virtual speaker series, "OU Women of Excellence." The mission of OU Women's Philanthropy Network is to develop and provide opportunities for women to come together to engage, inspire and motivate philanthropic action.

Click below to join the first series event, "Embracing Diversity, Equity and Inclusion: A Conversation with Dedicated Champions" with Dr. Belinda Higgs Hyppolite, vice president for diversity and inclusion and chief diversity officer, and Dolores Christensen, licensed psychologist and assistant director of Psychological Resources for OU Student-Athletes (PROS).

WHEN: Thursday, Aug. 27 | Noon - 1:15 PM

| | | |
| --- | --- | --- |
| | | |
| | As we celebrate our one year anniversary of "Inside the Huddle," take a look back at the top four stories from the past year! | |